DS Fishing Games
The Nintendo DS is probably the worst hand held game systems to own if you are looking for quality or fun fishing games to play. Four fishing games were released for it. None of them I can recommend. River King Mystic Valley is a jrpg style fishing game and probably the best out of what's available. Even this game is heavily flawed, hard and boring. Below average at best. Rapala Pro Bass Fishing was very clunky and ugly on DS. It might be fun for some. Compared to all other versions of the game, it's the worst. The rest of the games released are horrible. So just pass on DS fishing games unless you can pick them up for next to nothing.
---
Rapala Pro Bass Fishing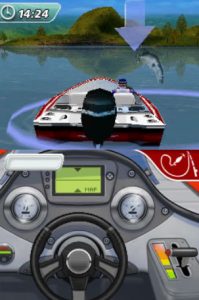 Released: 2010
Developer: Magic Pockets
Publisher: Activision
Number Of Players: One
Gameplay Style: Simulator, Tournaments, Arcade, Catch Multi Fish Species, Bass Fishing
Format: Game Card
Also On: Wii U, Playstation 3, Playstation 2, Xbox 360, Playstation Portable
Average Price: $8-$22
Video Gameplay:No Videos Yet, Sorry!
---
River King Mystic Valley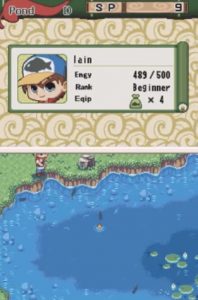 Released: 2008
Developer: Marvelous Entertainment Inc.
Publisher: Rising Star Games
Number Of Players: One
Gameplay Style: JRPG, Catch Multi Fish Species
Format: Game Card
Average Price:$5-$60
Video Gameplay:

---
Professional Fisherman's Tour: Northern Hemisphere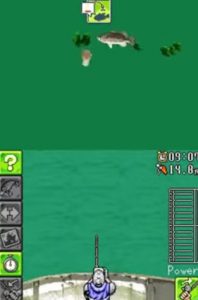 Released: 2007
Developer: Starfish
Publisher: UFO Interactive
Number Of Players: One
Gameplay Style: Simulator, Tournaments, Catch Multi Fish Species, Bass Fishing
Format: Game Card
Average Price: $5-$18
Video Gameplay:

---
Super Black Bass Fishing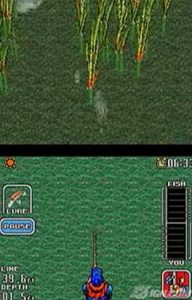 Released: 2006
Developer: Starfish
Publisher: Majesco Entertainment
Number Of Players: One to Four
Gameplay Style: Simulator, Tournaments, Arcade, Catch Multi Fish Species, Bass Fishing
Format: Game Card
Average Price: $7-$15
Video Gameplay:

---